5 Mind-Blowing Facts About Bachelor Life in Dubai We Bet You Didn't Know
Dubai has been viewed as a strict city-state because of the laws needed to be followed. As a matter of fact, a lot of misconceptions have been circling around this sunny state. But behind those, a fun and thrilling experience await everyone, especially singles in Dubai. Dozens of tourists have been checking their bucket list with thrilling rides and sightseeing here, while expats have been arriving to place food on their families' plates because of the growing economy. A mix of different nationalities and religions, Dubai has become a diverse city that welcomes everyone.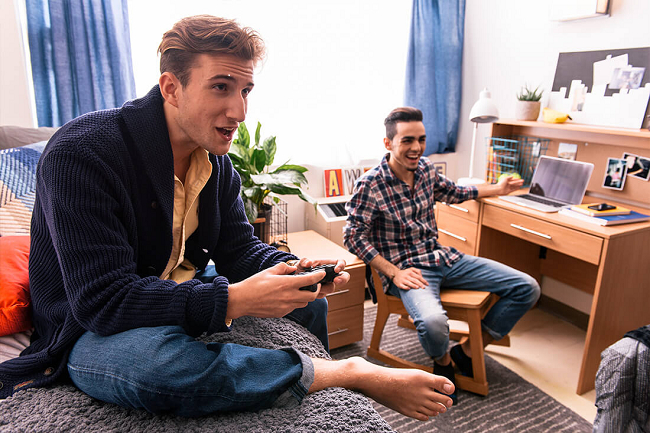 With all the skyscrapers and thrilling adventures, how is life really in this fast-paced city? Dubai may be a hotspot for the nightlife perfect for bachelors, but not everything can be done. And here are things we bet you didn't know about bachelor life in Dubai that will blow your mind.
1. Liquor needs a license
Looks like the party will end early tonight. In Dubai—, or UAE in general, a liquor license is required in order to buy, transport and consume alcohol. Anyone whose age is at least 21 years old can grab their license once the requirements are passed. So, for bachelors and bachelorettes, nightlife may cut short if you forgot to get your license or left it at home.
2. Extra baggage: trust issues
Living the bachelor life in Dubai is not all about the thrill of the chase. Of course, we all want to be loved wholeheartedly. But companionship is hard to find, especially in a city wherein foreigners are outnumbering the locals. Bachelors may find it hard to trust the apple of their eyes since background information can be altered, especially if she doesn't really live in Dubai.
3. Time management blues
Dubai is not a place to just frolic around. The bachelor, of course, can experience time management blues since work is part of the priorities list. Being a single in Dubai, other things are also needed to be done and it consumes time and energy, such as cooking, laundry, and other chores to be done since they are living alone.
4. Free time is adventure time
In contrast to the time management blues, some bachelors overcome this obstacle and master the art of time management. During their free time, there is no doubt the bachelor is off to somewhere adventurous or luxurious, such as enjoying a cruise ride or savoring a dinner at one of the finest restaurants in the city or having a bachelor party. Why not make most of that free time and enjoy what's around, right?
5. Restrictions in displays of affections
A bachelor is definitely single and ready to mingle; therefore, he can go on rendezvous. However, public display of affection and bedroom activities before marriage is illegal for singles in Dubai. So, the bachelor may face restrictions to show their interest to the apple of their eyes. But, of course, there are other ways that can be done. And the bachelor knows how to swoon their crushes with sweet words.
Time is an important element to enjoy everything Dubai has to offer. The bachelor life in Dubai is fun with the adventure this city can offer, from adrenaline rush to nightlife. There are so many activities to enjoy and opportunities to meet people, thinking one of them is the "one". However, in this fast-paced city, you should also know how to adjust to live the bachelor lifestyle to the fullest.